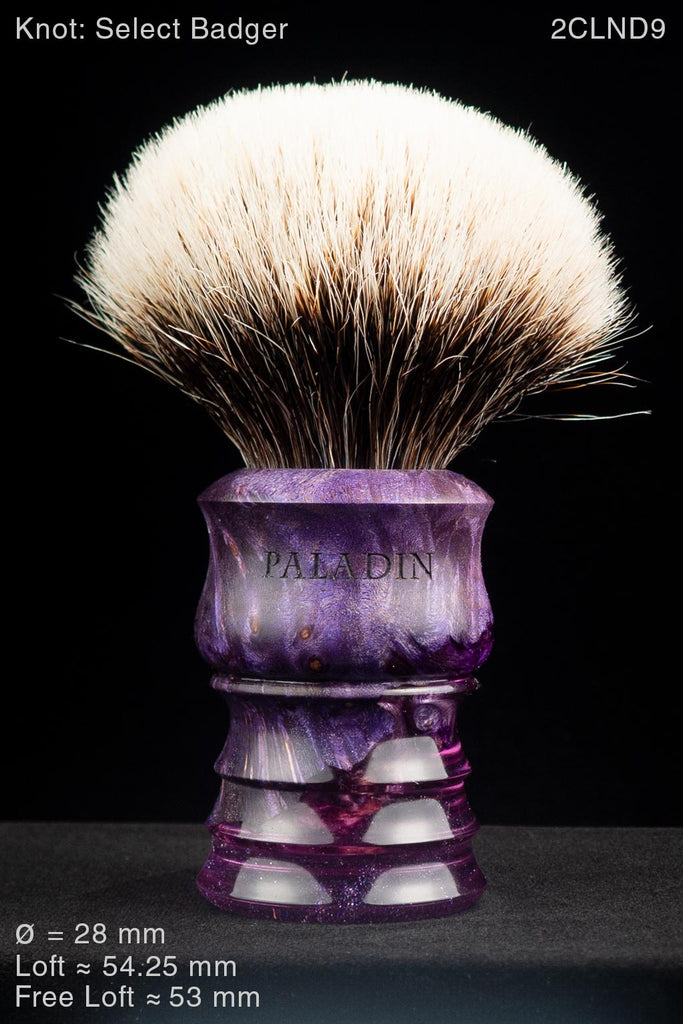 Please Note:
The brush you have added to your cart may only be reserved in your name (pending completion of the transaction) for five minutes from the time you submit payment
Samurai 28mm Purple Burl and Resin -
Please note that these photos were taken with a 2CLND9 knot, however the handle can also be set with either an Oumo or synthetic B3 knot if desired. Please notify us within 24 hours of your winning bid if you wish to substitute for a different knot than what is represented in the photograph.
Material: (Wood and Resin)
Socket diameter: 28 mm
Handle h
eight: 62.5 mm ± 1 mm

Handle diameter
: 42.9 mm ± 1 mm

Knot measurements: see accompanying front-side (top) photo.