2017 Winston Churchill Special Edition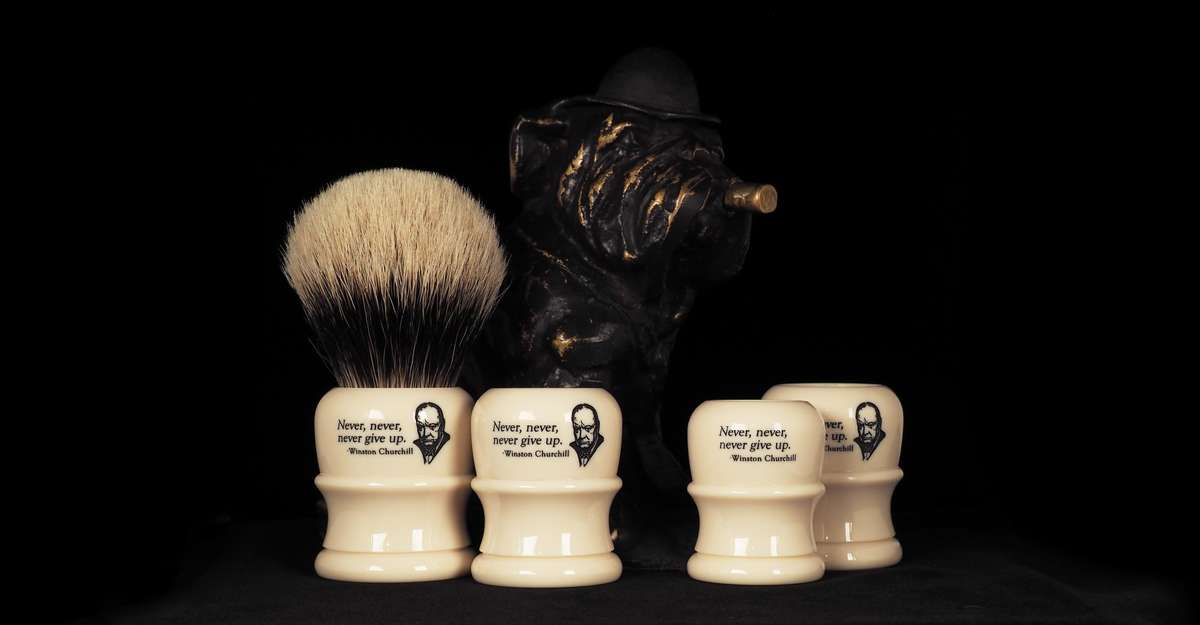 We're celebrating Winston Churchill's birthday (November 30) by offering a special edition of Paladin® shaving brushes with his namesake handles. We made these in four sizes (24 mm, 26 mm, 28 mm, and 30 mm) and two materials (Somerset and Dark Holler™ Butterscotch), so there are eight size/material combinations in total, each represented in this release by 2-9 brushes (i.e., 9 x 24 mm Somerset, 6 x 24 mm Butterscotch, 5 x 26 mm Somerset, 6 x 26 mm Butterscotch, 6 x 28 mm Somerset, 4 x 28 mm Butterscotch, 4 x 30 mm Somerset, 2 x 30 mm Butterscotch).


Why celebrate Churchill's birthday?


Churchill's legacy is broad-reaching and complex. Born into a life of privilege, he dedicated himself to public service. He was an idealist and a pragmatist; a scholar as well as a man of action; an orator and a soldier; an advocate of progressive social reforms, but also an unapologetic elitist; and a staunch champion of democracy who persisted as a defender of Britain's fading empire. All in all, he was a great man of his time who lived a long and remarkably eventful life that left plenty for his admirers and detractors to debate. Even his detractors, however, will generally concede that Churchill's resounding words and unflinching courage served to galvanize Britain in the dark times before Japan attacked Pearl Harbor on December 7, 1941. Churchill's leadership and the resolve it inspired stood as the rock that broke the Nazi wave and bought time for effective US entry into WWII. But for Churchill, the world would be a very different place, and almost certainly not a better one.


Some important details with regard to this release
We are not posting front and back photos of each individual brush in the shop on this occasion. Instead, each of the eight size/material combinations will be represented by a single photo showing the front side of one brush and the back side of another brush standing beside it. Also, we are not posting individual specifications for each brush in this release. Rather than choose a specific brush, prospective customers will select a size/material combination and have an opportunity to purchase a brush matching it from what remains available.


All 24 mm brushes will have 2CLND3 knots lofted in the range of approximately 52.0 - 52.5 mm with free loft of about 47 mm.


All 26 mm brushes will have 2CH3K4 knots lofted in the range of approximately 50.0 - 50.5 mm with free loft of about 48 mm.


All 28 mm brushes will have 2CSLI4 knots lofted in the range of approximately 55.0 - 55.5 mm with free loft of about 50 mm.


All 30 mm brushes will have 2CSLD4 knots lofted in the range of approximately 56.5 - 57.5 mm with free loft of 54+ mm.


We will send owner cards along with each brush bearing a back-side photo of that particular brush; however, the cards will not include loft and free-loft specifications.
General instructions
Release time will be 8:00 PM Central. It would be best to be on this page and have familiarized yourself with the details in advance of launch. Prior registration on the site could facilitate efficiently concluding a purchase.


Upon launch at 8:00 PM Central the links provided on this page will become active. If you click on a link for any size/material combination before launch, you will be taken to a page refreshing of which at/after 8:00 PM will also serve to load the link's post-launch target page.


From that page you can add the brush (size/material combination) you selected to your cart and continue to check out, assuming one remains available. (Note: the brush you add to your cart will only be reserved in your name at time you effectively submit payment.)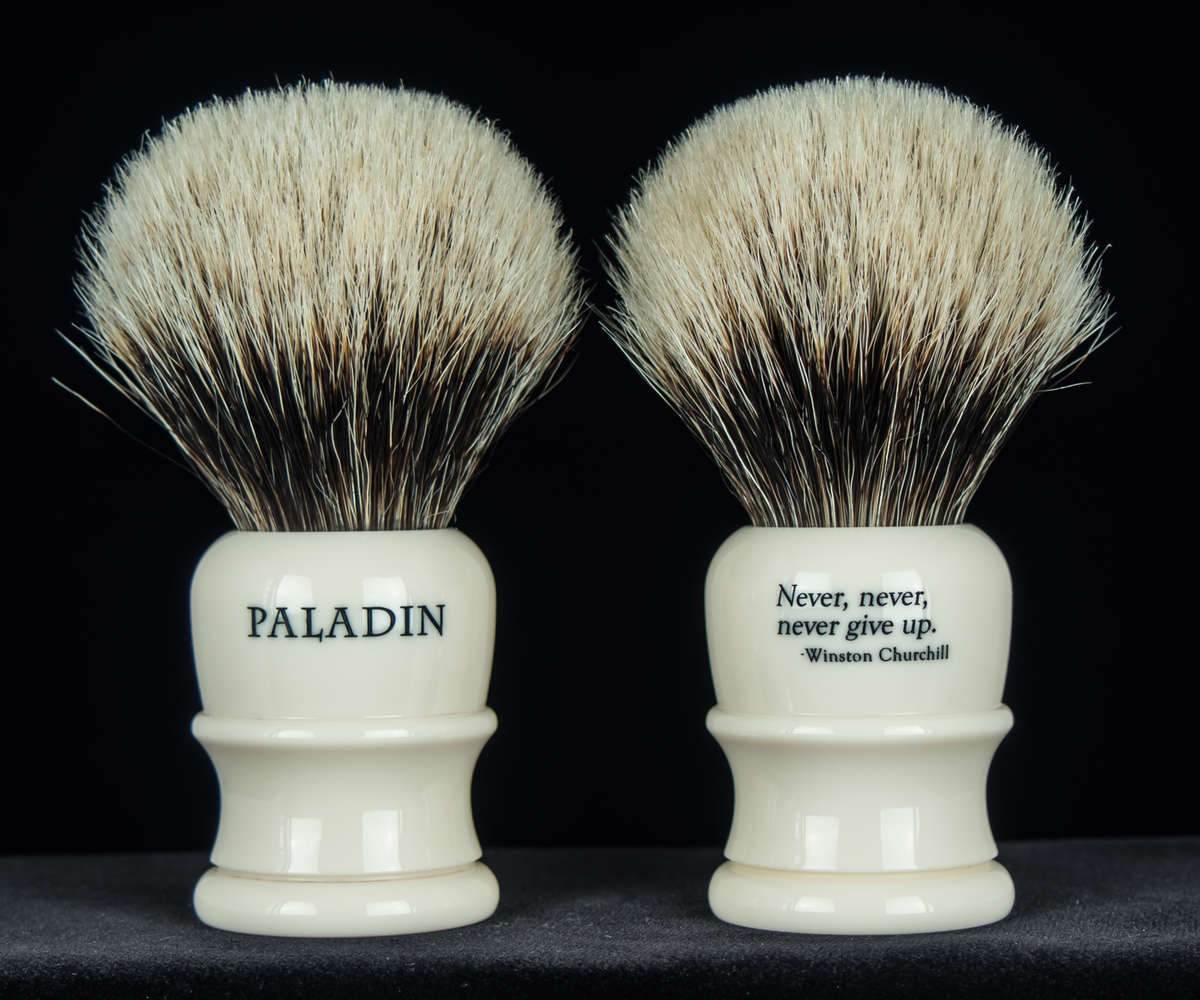 Winston Churchill 24 mm Somerset Special Edition
Material: Somerset (polyester resin)
Socket diameter: 24 mm
Handle height: 46 mm ± 1 mm
Handle diameter: 35.9 mm ± 1 mm
Knot: 2CLND3
Loft: 52.0 - 52.5 mm
Free Loft: ~47 mm

Price: $155.00
Sold out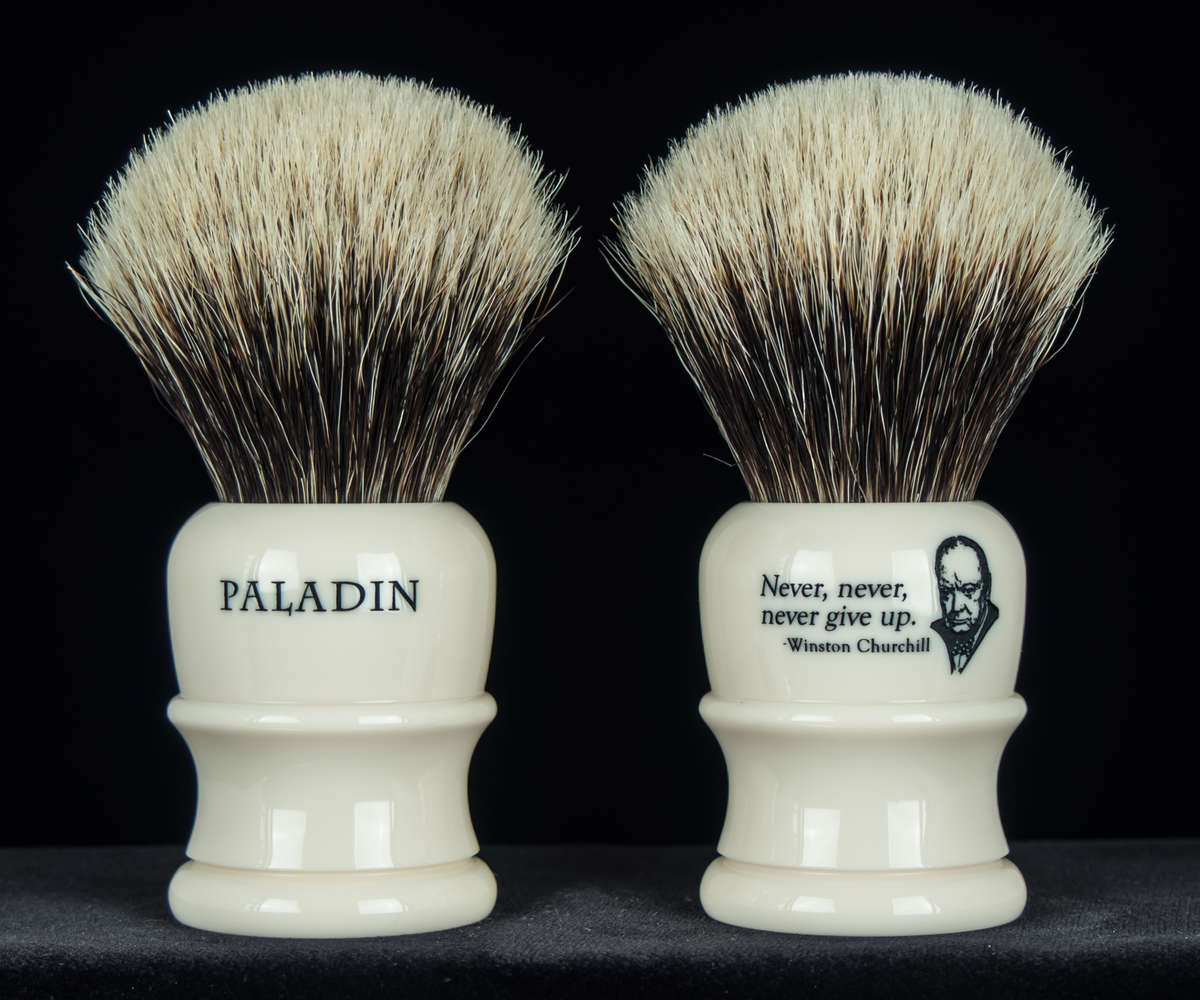 Winston Churchill 26 mm Somerset Special Edition
Material: Somerset (polyester resin)
Socket diameter: 26 mm
Handle height: 49.2 mm ± 1 mm
Handle diameter: 39 mm ± 1 mm
Knot: 2CH3K4
Loft: 50.0 - 50.5 mm
Free Loft: ~48 mm

Price: $195.00
Sold out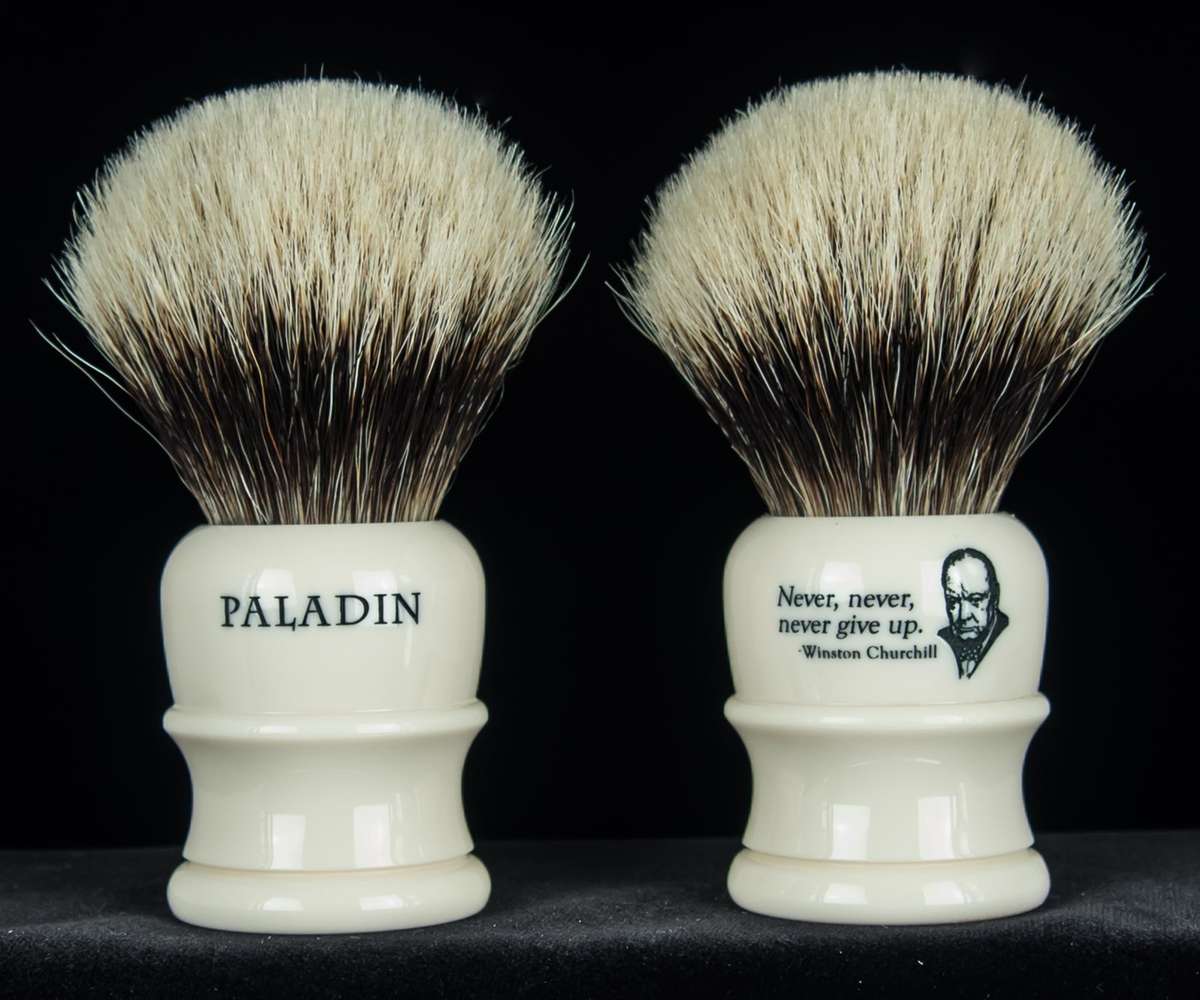 Winston Churchill 28 mm Somerset Special Edition
Material: Somerset (polyester resin)
Socket diameter: 28 mm
Handle height: 49.2 mm ± 1 mm
Handle diameter: 39 mm ± 1 mm
Knot: 2CSLI4
Loft: 55.0 - 55.5 mm
Free Loft: ~50 mm

Price: $255.00
Sold out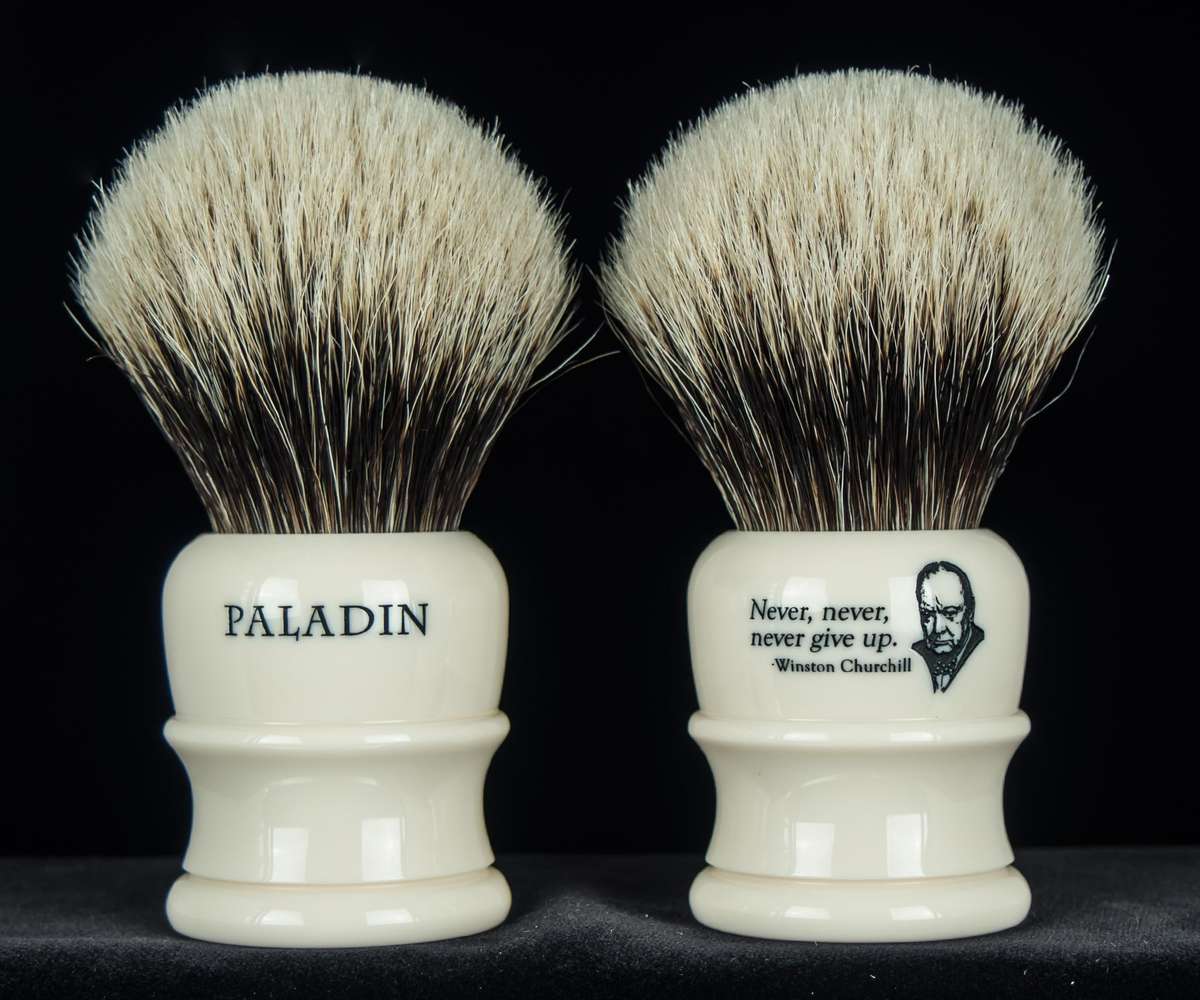 Winston Churchill 30 mm Somerset Special Edition
Material: Somerset (polyester resin)
Socket diameter: 30 mm
Handle height: 49.2 mm ± 1 mm
Handle diameter: 39 mm ± 1 mm
Knot: 2CSLD4
Loft: 56.5 mm
Free Loft: 54+ mm

Price: $295.00
Sold Out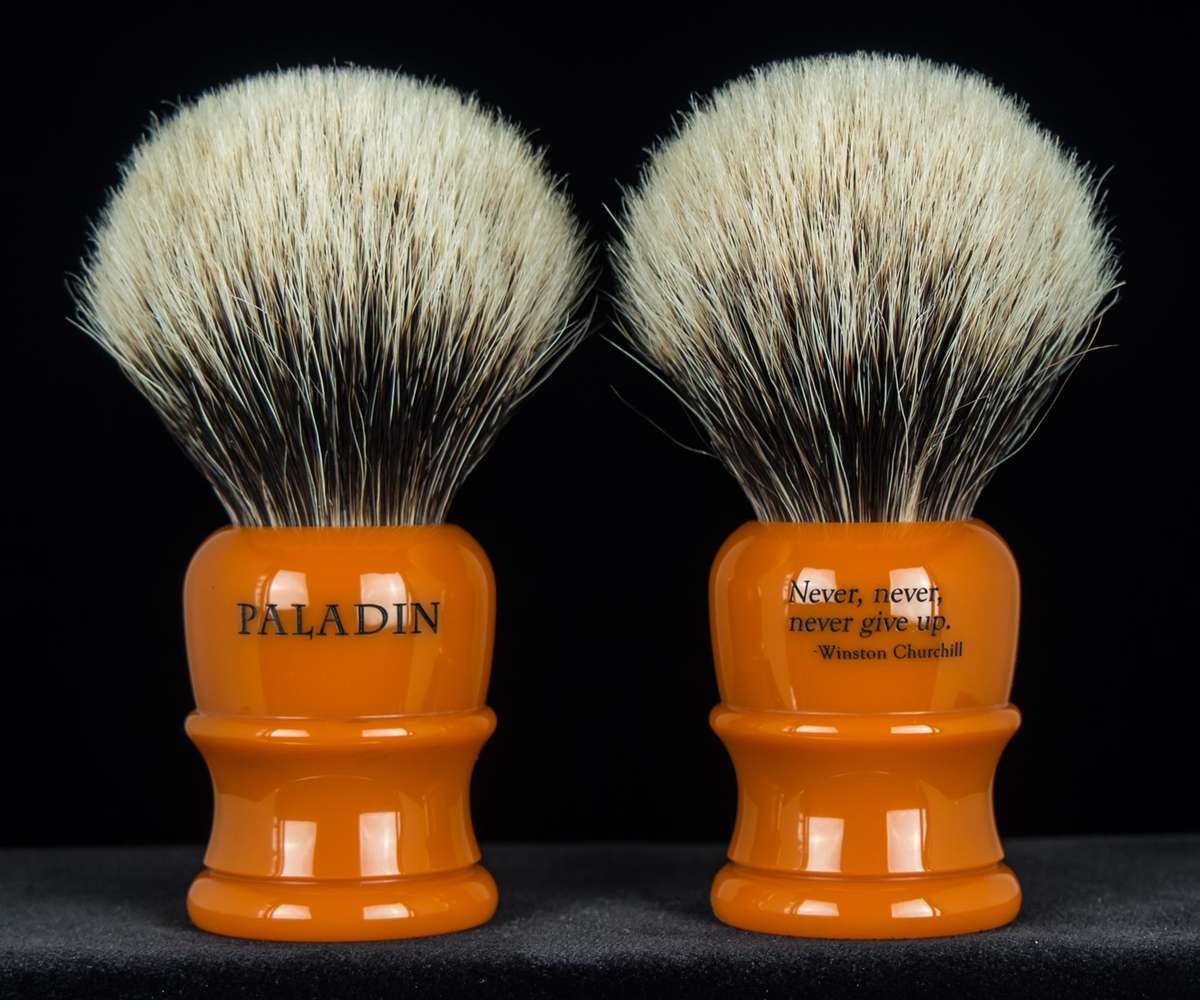 Winston Churchill 24 mm Butterscotch Special Edition
Material: Butterscotch (polyester resin)
Socket diameter: 24 mm
Handle height: 49.2 mm ± 1 mm
Handle diameter: 39 mm ± 1 mm
Knot: 2CLND3
Loft: 52.0 - 52.5 mm
Free Loft: ~47 mm

Price: $155.00
Sold Out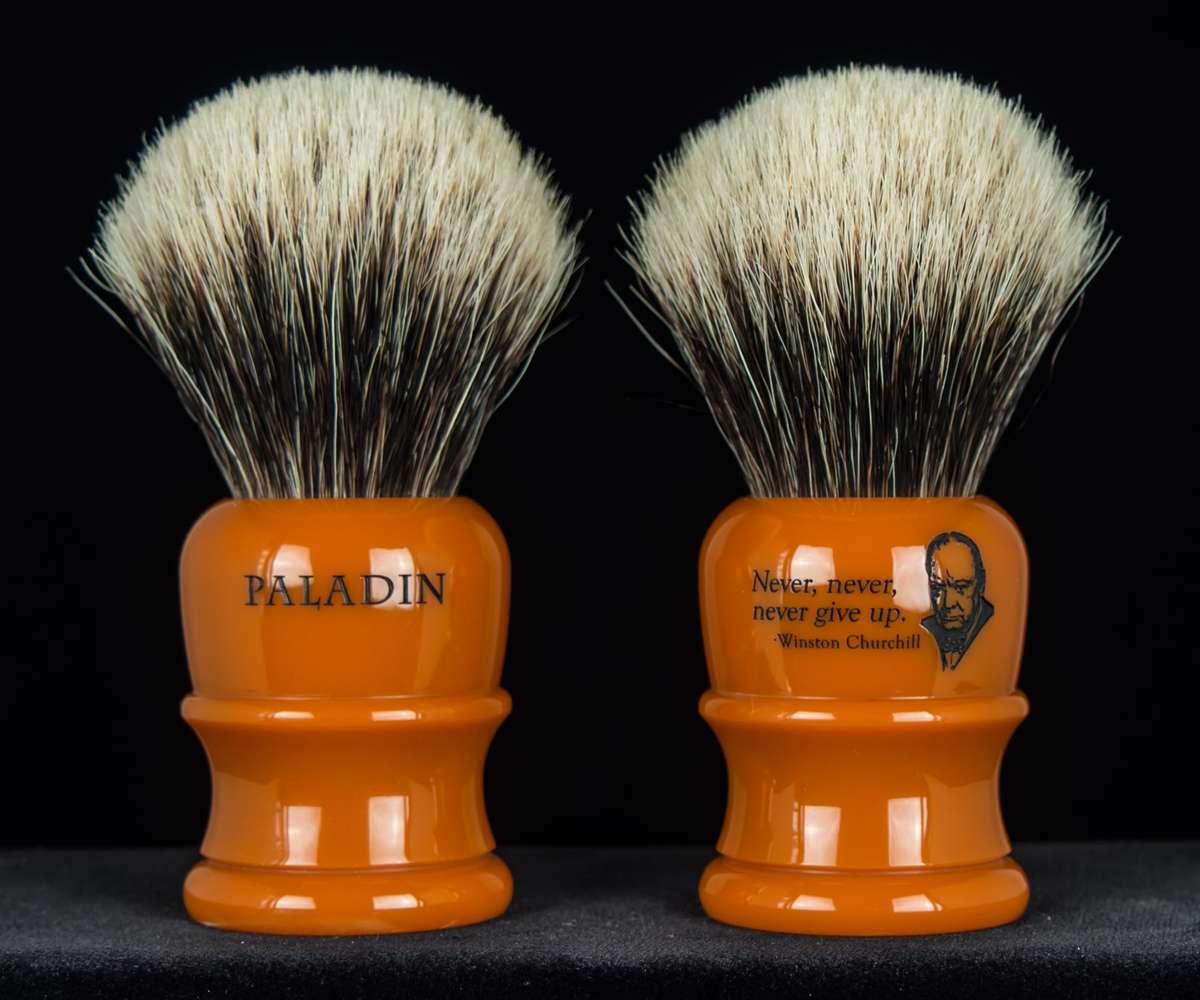 Winston Churchill 26 mm Butterscotch Special Edition
Material: Butterscotch (polyester resin)
Socket diameter: 26 mm
Handle height: 49.2 mm ± 1 mm
Handle diameter: 39 mm ± 1 mm
Knot: 2CH3K4
Loft: 50.0 - 50.5 mm
Free Loft: ~48 mm

Price: $195.00
Sold Out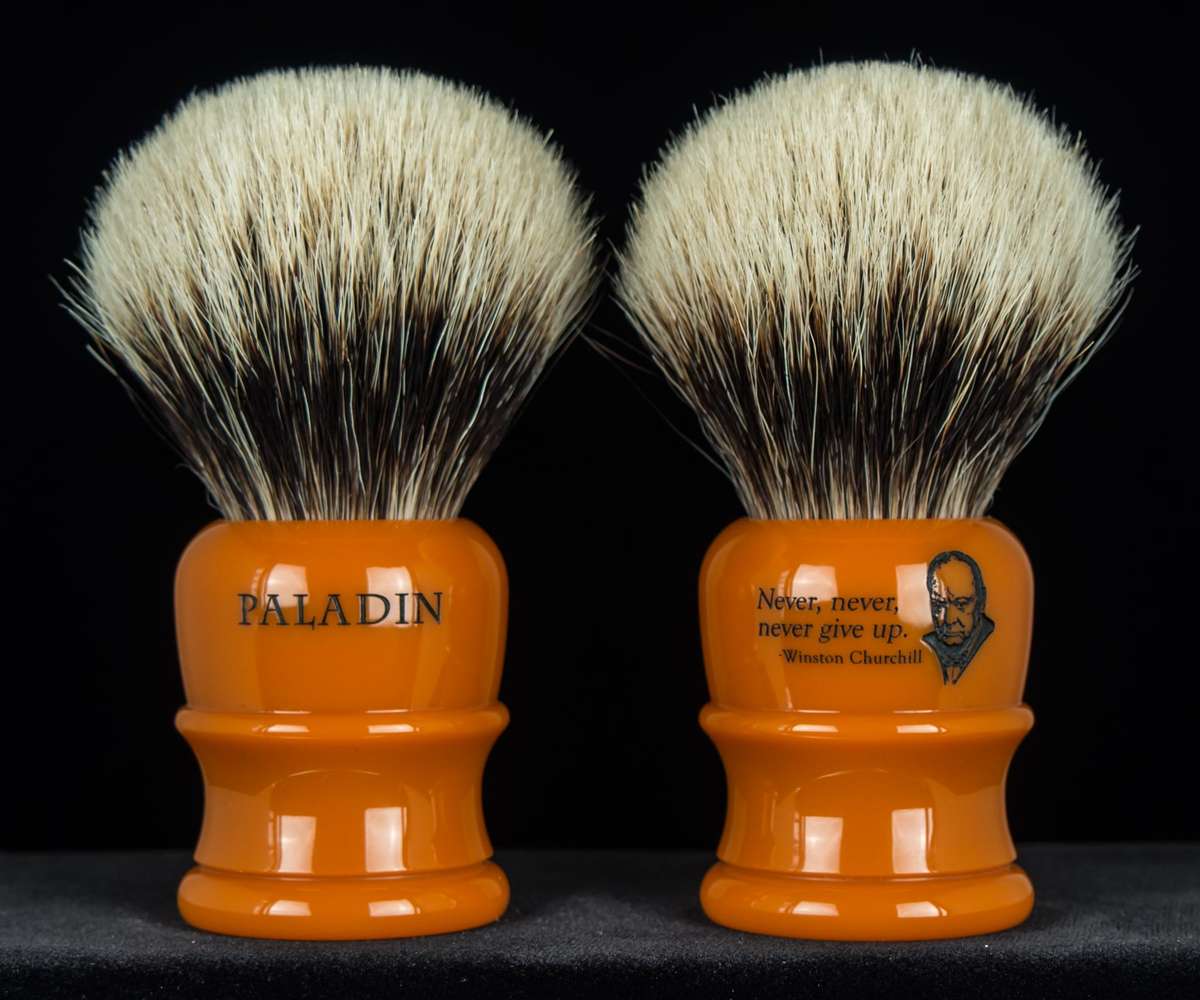 Winston Churchill 28 mm Butterscotch Special Edition
Material: Butterscotch (polyester resin)
Socket diameter: 28 mm
Handle height: 49.2 mm ± 1 mm
Handle diameter: 39 mm ± 1 mm
Knot: 2CSLI4
Loft: 55.0 - 55.5 mm
Free Loft: ~50 mm

Price: $255.00
Sold Out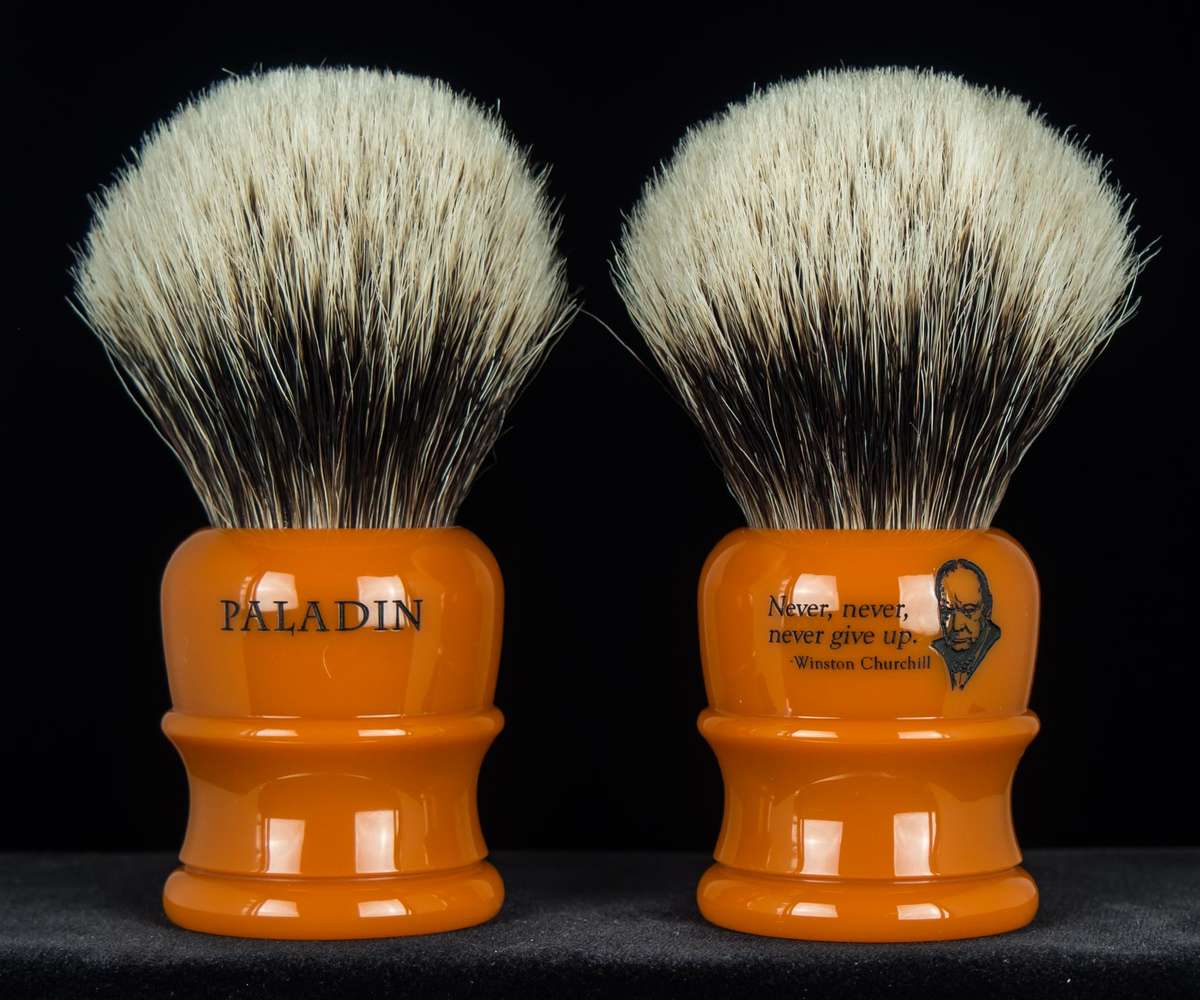 Winston Churchill 30 mm Butterscotch Special Edition
Material: Butterscotch (polyester resin)
Socket diameter: 30 mm
Handle height: 49.2 mm ± 1 mm
Handle diameter: 39 mm ± 1 mm
Knot: 2CSLD4
Loft: 56.5 - 57.5 mm
Free Loft: 54+ mm

Price: $295.00
Sold Out