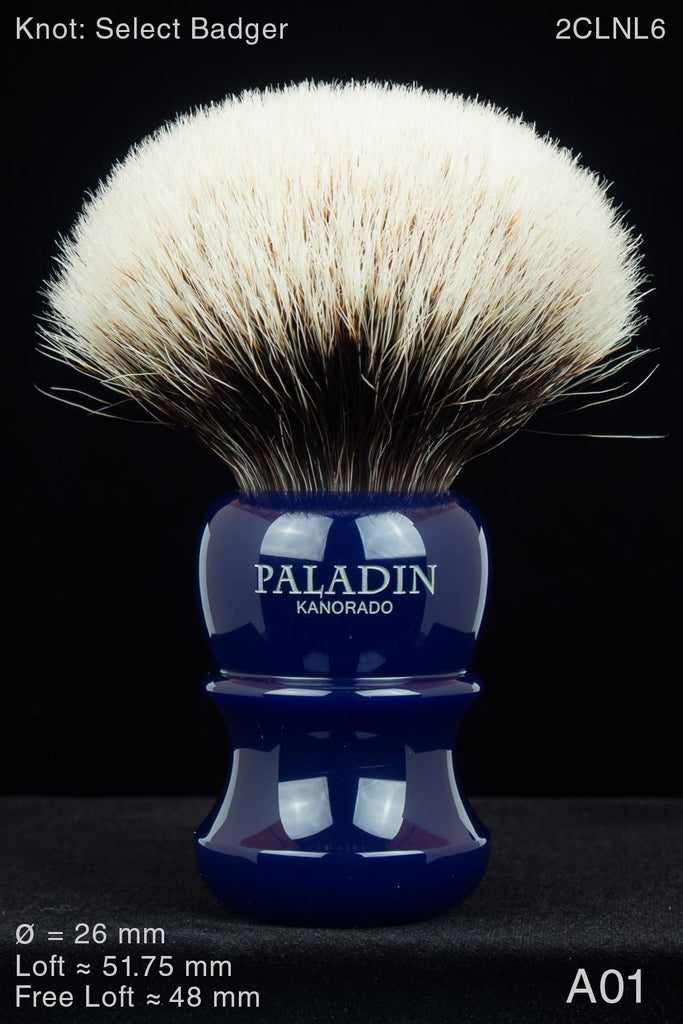 Please Note:
The brush you have added to your cart may only be reserved in your name (pending completion of the transaction) for five minutes from the time you submit payment
Paladin Kanorado Limited Edition Indigo -
On Friday, February 28 we emptied out my shop in Stilwell, KS and loaded everything onto a 26' U-Haul truck. We hit the road for Colorado the next day (Saturday, February 29) and made it to the state line just as the sun was setting. There's a small town on the east side of the line called Kanorado (https://en.wikipedia.org/wiki/Kanorado,_Kansas). I've passed by it countless times, but this one had special significance. These brushes commemorate that passage.

There are 20 Kanorado PK-47s in total, including five representing each of four materials (Ivory, Butterscotch Marble, Horn, and Indigo). I turned the first PK-47 prototype from Indigo. We used Ivory, Butterscotch Marble, and Horn to make the First Batch of Paladin handles in August-September of 2014.
Material: Indigo (Acryilic resin)
Socket diameter: 26 mm
Handle height: 53.25 mm ± 1 mm
Handle diameter: 37.85 mm ± 1 mm
Knot measurements: see accompanying front-side (top) photo.